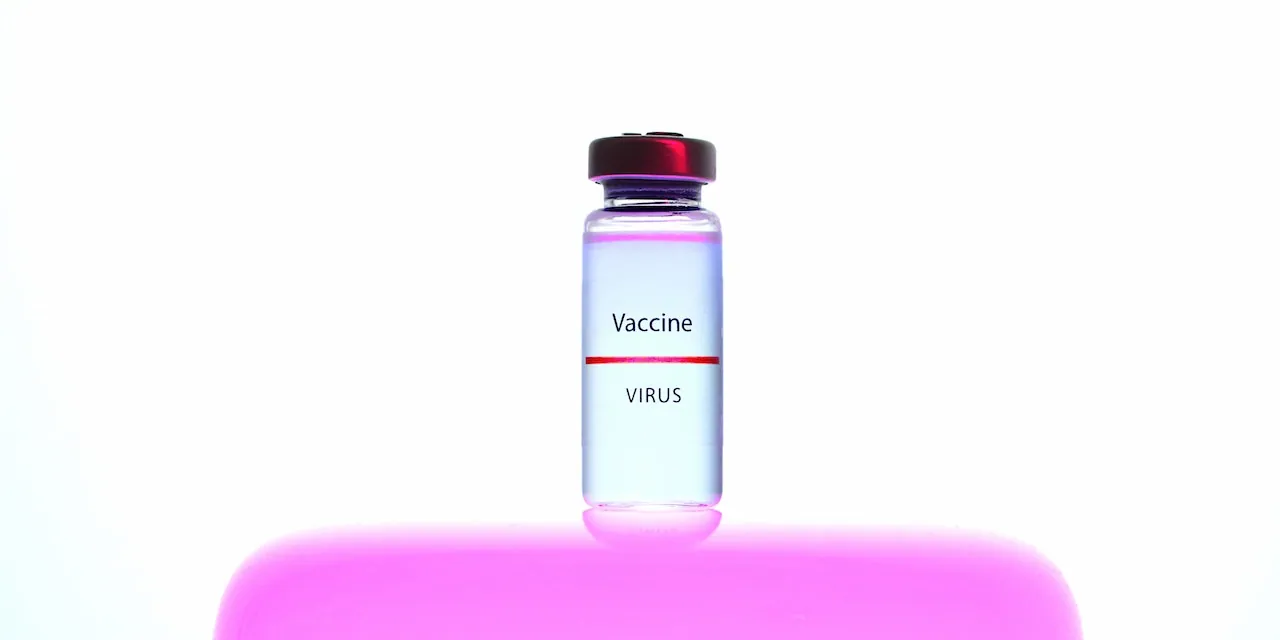 ECCMID data reinforces AstraZeneca's commitment to transform protection for the most vulnerable by advancing science in vaccines and immune therapies
AstraZeneca will highlight new data across its Vaccines and Immune Therapies portfolio at the 33rd European Congress of Clinical Microbiology & Infectious Diseases (ECCMID), 15 – 18 April 2023, reinforcing its ambition to provide long-lasting immunity for millions of people globally. The company will present 15 abstracts, including four oral presentations, at the event.
Data featuring AZD3152, AstraZeneca's investigational long-acting COVID-19 antibody, as well as Evusheld (tixagevimab and cilgavimab), Vaxzevria (ChAdOx1-S [Recombinant], formerly AZD1222) in COVID-19 and Beyfortus (nirsevimab) in respiratory syncytial virus (RSV) will be presented. Additional data on AstraZeneca's growing vaccines and immune therapies pipeline against a variety of pathogens will also be presented.
Iskra Reic, Executive Vice President, Vaccines and Immune Therapies, AstraZeneca, said: "We are excited to share our data at ECCMID this year, reflecting the progress of our Vaccines and Immune Therapies portfolio and our ambition to deliver long-lasting immunity and protect against infectious diseases that affect millions of people around the world. COVID-19 remains of great concern and disproportionately impacts the immunocompromised. Our first in vitro data from our next generation long-acting antibody, AZD3152, show its potential to provide protection to the immunocompromised from all known COVID-19 variants of concern to date."
The role of long-acting antibodies in protecting against COVID-19
AstraZeneca will present the first in vitro neutralisation data on AZD3152, including activity against past and currently circulating COVID-19 variants.1 An update on the ongoing SUPERNOVA Phase I/III trial evaluating AZD3152 for the prevention of symptomatic COVID-19 in an immunocompromised population will also be presented.2
Three abstracts from the Phase IV VALOR trial assessing real-world effectiveness of Evusheld in immunocompromised adults with mild-to-moderate COVID-19 will be presented, including new analyses on prevention of hospitalisation and death.3-5 Data from a 12-month analysis of the Phase III PROVENT prophylaxis trial will also be presented.6
Pursuing a breakthrough in infant RSV prevention
RSV is a common and highly contagious seasonal virus, infecting nearly all children by the age of two.7,8 As part of the ongoing Beyfortus clinical trial programme, new data from the Phase II MUSIC trial, examining the safety profile and pharmacokinetics (PK) exposures in immunocompromised children aged less than two experiencing a first or second RSV season, will be presented.9 This data adds to the existing body of evidence that reinforce Beyfortus' consistent efficacy across endpoints and studies of approximately 70-80% efficacy against medically attended RSV Lower Respiratory Tract Disease (LRTD) vs placebo with a single dose.10-14
Additional data on Vaxzevria
AstraZeneca will also present data on its COVID-19 vaccine Vaxzevria, evaluating vaccine generated immunogenicity in the context of hybrid immunity from natural infection – an increasingly common occurrence.
Source link:https://www.astrazeneca.com