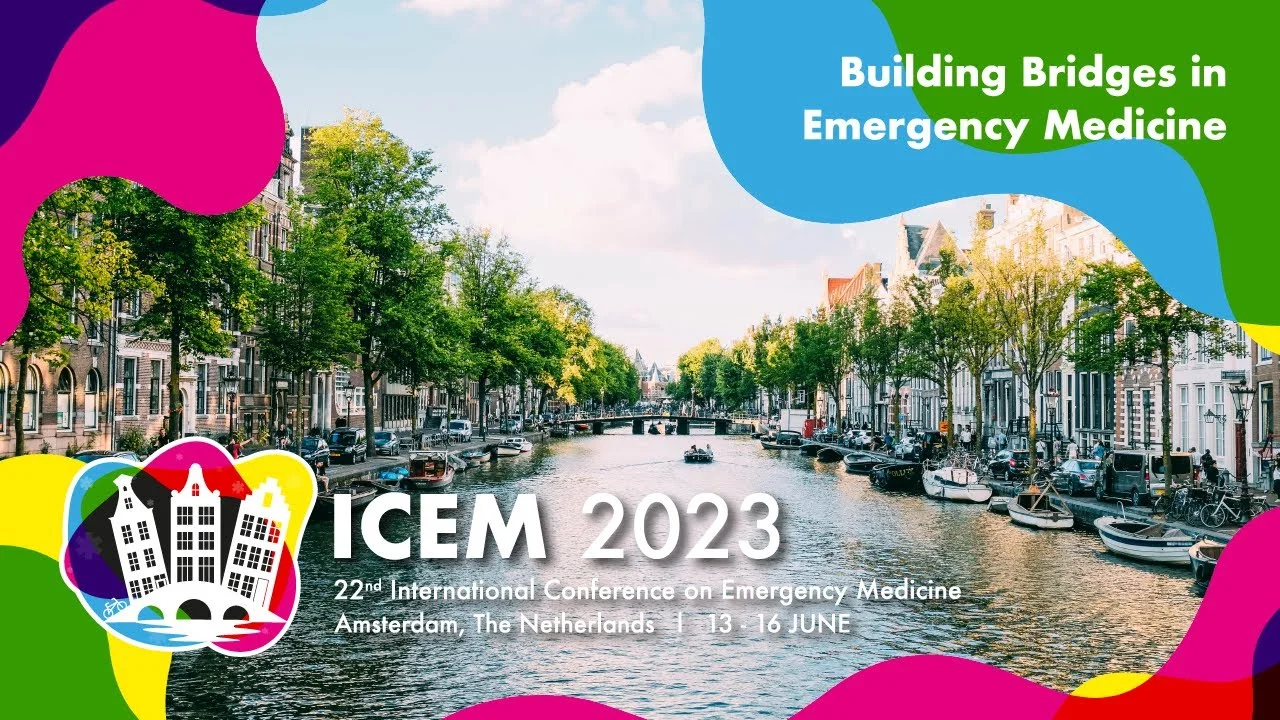 ICEM 2023
6
6 people viewed this event.
Building Bridges in
Emergency Medicine
On behalf of DSEP, IFEM and the 22nd International Conference on Emergency Medicine (ICEM) Organising Committee, we can't wait to welcome new and past attendees to a uniquely immersive gathering in the heart of Holland!
https://youtube.com/watch?v=b0ktv9Is3mY%3Fcontrols%3D0%26rel%3D0%26playsinline%3D0%26modestbranding%3D0%26autoplay%3D0%26enablejsapi%3D1%26origin%3Dhttps%253A%252F%252Ficem2023.com%26widgetid%3D1
As emergency physicians, nurses, clinicians, and healthcare workers, we all have one thing in common — we believe healthcare is a universal right. Our priority is to make ICEM 2023 an experience for everyone to enjoy, collaborate, and contribute to better healthcare worldwide; uniting all who are invested in building bridges in emergency medicine. If you're passionate about your career and are looking for a city that captivates you with its world-famous art, rich history, charm, grace, and beauty, then look no further than Amsterdam and ICEM 2023.