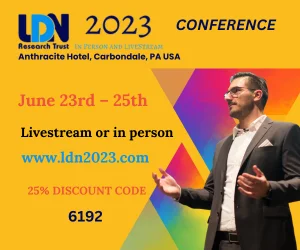 The LDN Conference 2023
3
3 people viewed this event.
The LDN Research Trust 2023 Conference is a three-day charity event organized by the LDN Research Trust and is the only LDN-focused event globally.
Attendees can participate via the livestream or in person, and both give free access to the recordings.
The conference aims to raise awareness of LDN (Low-Dose Naltrexone) among healthcare professionals and encourage its use in treating many chronic diseases by highlighting compelling examples and real-world results.
Learning Objectives: Define the mechanism of action of Low Dose Naltrexone (LDN) and why it differs from full-dose naltrexone. Describe the Contraindications, side effects, benefits, adjunctive agents and lifestyle modifications.