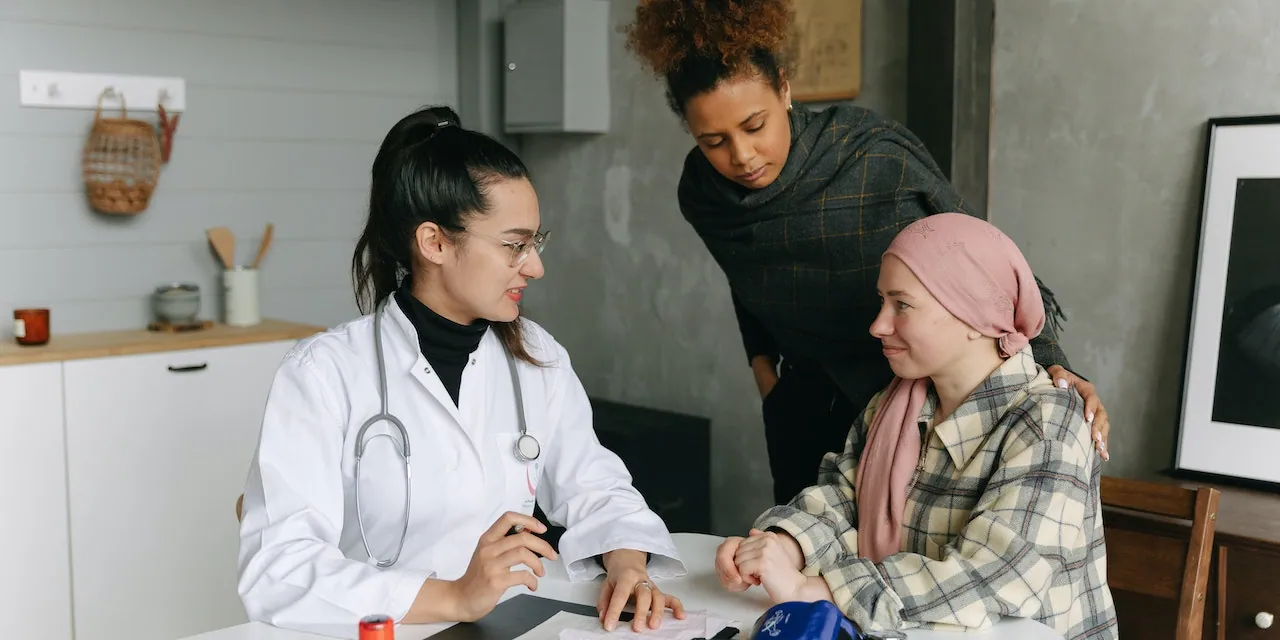 Imfinzi plus Lynparza and Imfinzi alone both significantly improved progression-free survival in advanced endometrial cancer when added to chemotherapy
Positive high-level results from the DUO-E Phase III trial showed Imfinzi (durvalumab) in combination with platinum-based chemotherapy followed by either Imfinzi plus Lynparza (olaparib)or Imfinzi alone as maintenance therapy both demonstrated a statistically significant and clinically meaningful improvement in progression-free survival (PFS) compared to standard-of-care chemotherapy alone in patients with newly diagnosed advanced or recurrent endometrial cancer. There was a greater clinical benefit observed with the combination of Imfinzi and Lynparza as maintenance treatment.
Overall survival (OS) data were immature at the time of this analysis however, a favourable trend was observed for both treatment regimens.
Endometrial cancer is the 6th most common cancer in women worldwide, with over 417,000 patients diagnosed and over 97,000 deaths in 2020.1 Diagnoses are expected to rise by almost 40% by 2040.2 The current standard of care for advanced endometrial cancer is chemotherapy.3,4 However, long-term outcomes in 1st-line endometrial cancer remain poor and novel treatment options are needed.5,6
Shannon N. Westin, Professor of Gynaecologic Oncology and Reproductive Medicine at the University of Texas MD Anderson Cancer Center, and principal investigator of the DUO-E trial, said: "These exciting data demonstrate durvalumab immunotherapy can significantly delay disease progression for patients with endometrial cancer and the addition of the PARP inhibitor olaparib can improve the benefit further. These combinations could provide physicians with new treatment approaches to improve outcomes for patients."
Susan Galbraith, Executive Vice President, Oncology R&D, AstraZeneca, said: "These DUO-E data demonstrate for the first time the power of combining immunotherapy and a PARP inhibitor to provide meaningful clinical improvements for patients with endometrial cancer. These results underscore our ambition to redefine cancer care and we hope to bring this innovative Imfinzi and Lynparza combination to endometrial cancer patients as soon as possible."
The safety and tolerability profile of Imfinzi plus chemotherapy and of Imfinzi in combination with Lynparza was broadly consistent with that observed in prior clinical trials and the known profiles of the individual medicines.7,8
These data will be presented at a forthcoming medical meeting, and we look forward to discussing them with health authorities.
AstraZeneca
AstraZeneca (LSE/STO/Nasdaq: AZN) is a global, science-led biopharmaceutical company that focuses on the discovery, development, and commercialisation of prescription medicines in Oncology, Rare Diseases, and BioPharmaceuticals, including Cardiovascular, Renal & Metabolism, and Respiratory & Immunology. Based in Cambridge, UK, AstraZeneca operates in over 100 countries and its innovative medicines are used by millions of patients worldwide.
Source link:https://www.astrazeneca.com/