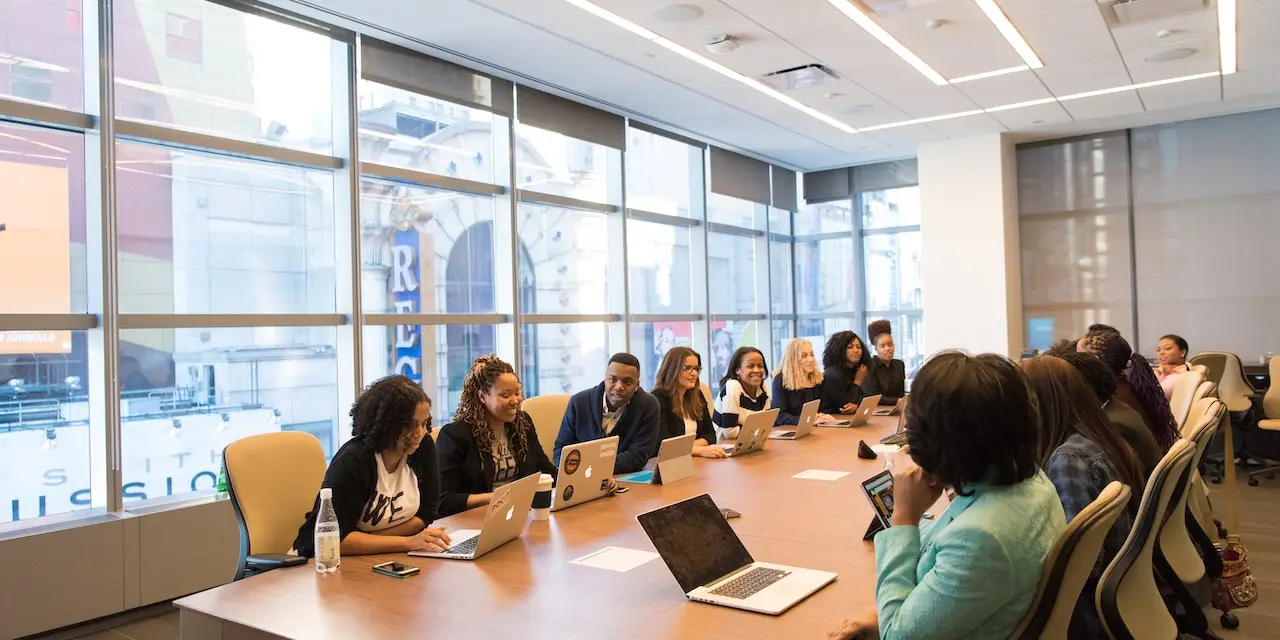 TOGETHER FOR CHANGE GENOMICS AND EQUITY INITIATIVE LAUNCHED BY A COALITION OF MEHARRY MEDICAL COLLEGE, REGENERON GENETICS CENTER, ASTRAZENECA, NOVO NORDISK, AND ROCHE TO IMPROVE HEALTH OUTCOMES FOR PEOPLE OF AFRICAN ANCESTRY
NASHVILLE, Tenn. and TARRYTOWN, N.Y. and WILMINGTON, Del. and BAGSVAERD, Denmark and BASEL, Switzerland, Oct. 18, 2023 (GLOBE NEWSWIRE) — Meharry Medical College, along with partners Regeneron Genetics Center® (RGC™), AstraZeneca, Novo Nordisk, and Roche, today announced the launch of the Together for CHANGE™ ("Changing Healthcare for People of African Ancestry through an InterNational Genomics & Equity") initiative to create better health care and outcomes for all.
The Together for CHANGE initiative seeks to address inequities in STEM careers and research with a two-pronged approach. First, the Diaspora Human Genomics Institute (DHGI) will establish a grant program to support research and educational capacity in genomics and related fields at Meharry Medical College, as well as broader STEM programs in racially diverse communities for grade school-aged children. Second, in close consultation with the local Black community through listening sessions and ongoing input, the DHGI will help facilitate the building of the largest African ancestry genomics research database, composed of de-identified genomic and phenotypic data from up to 500,000 volunteer participants.
Meharry Medical College, one of the oldest and largest historically Black academic health sciences centers in the U.S., is a co-founder and academic convener of this initiative. The DHGI, a newly chartered non-profit organization, will serve as the governing organization for Together for CHANGE. Data collected from the Together for CHANGE initiative will be secured and managed by the DHGI to ensure the integrity and transparency of all activities of the initiative.
Additionally, the DHGI will form an ethics committee with leaders from the Black community to provide stewardship of the data. Accenture will also provide support as a strategic partner to the DHGI as the program rolls out.
"Historically, African Americans have been – and continue to be – underrepresented in scientific and medical research, as well as in STEM careers, negatively impacting both health outcomes and career opportunities for this population," said James E.K. Hildreth Sr., Ph.D., M.D., President and Chief Executive Officer, Meharry Medical College. "Working with our local community and biopharmaceutical partners, we are eager to bring to life a vision of more equitable health care through the Together for CHANGE initiative."
Meharry worked with Regeneron Genetics Center to convene three founding partners for the initiative, AstraZeneca, Novo Nordisk, and Roche, and welcome participation from additional partners. Each organization intends to make contributions worth $20 million during the initiative, with Regeneron Genetics Center also undertaking and funding the sequencing of genetic samples. The DHGI launch is underway, with more information about study participation and grants to be available later this year.
"People of African ancestry have been underrepresented in genomics studies, which leads to clinical genetic testing that has less reference data and less confident testing results," said Aris Baras, M.D., Senior Vice President, Regeneron, and Head of Regeneron Genetics Center. "At RGC, we know that genetic databases function best as global resources when they reflect humanity's broad spectrum of ethnic and genetic diversity, so that the resulting research and medical innovation may benefit all populations. With one of the most diverse genomic datasets in the world, we are immensely proud to spearhead this impactful initiative that aims to shift the makeup of available genetic data and better equip promising students and researchers to create much-needed medicines of the future."
"We are proud to be part of this collaborative initiative that will strengthen our understanding of human disease and unlock scientific discovery, prioritizing inclusive science to reduce healthcare disparities for under-represented populations. This will enable us to develop medicines that reflect the needs of a diverse patient population," said Sharon Barr, Executive Vice President of BioPharmaceuticals R&D at AstraZeneca.
"The STEM career pipeline is lacking in Black professionals whose presence will bring more diverse thoughts to solving research problems, which will better inform care for people of African ancestry, as well as inspire others to pursue scientific and medical careers," said Lyndon Mitnaul, Ph.D., Executive Director, Research Initiatives, RGC. "Even though similar proportions of Black and white students start to pursue STEM degrees, far fewer Black students succeed in achieving them. This initiative is intentionally designed to inspire new Black scientists and changemakers."2
"Through this initiative, several new programs will be launched to nurture young people throughout their educational pathways, including the creation of a DNA Learning Center, mentorships, and a Master of Science program in Genetic Counseling. In addition, researchers from historically Black colleges and universities and Africa will have access to the first-ever reference genome of African ancestry people to build collaborative projects at the intersection of genomics and health equity research that will ensure that the breakthroughs represent a healthier future for everyone, including the global Black communities that have historically been ignored," said Anil Shanker, Ph.D., Senior Vice President for Research and Innovation, Meharry Medical College.
"This partnership provides a unique opportunity to work closely with the community to build on human genomics datasets and ensure they become truly representative of a global population, ultimately enhancing research and improving health outcomes. Diversity is a fundamental part of inclusive innovative health solutions. By building a robust STEM pipeline for individuals of African ancestry, we are ensuring those solutions can become a reality in the future," said Marcus Schindler, PhD, Prof., EVP Research & Early Development and Chief Scientific Officer of Novo Nordisk.
"Roche is fully committed to increasing health equity globally and reducing inequalities caused by insufficient global populations in trial and research data, especially as it relates to African populations. As part of our contribution to the consortium and as a component of our ongoing African Genomics Program, Roche will be leading efforts to collect up to 20,000 samples and related phenotype data from diverse regions of Africa," said James Sabry, Global Head of Pharma Partnering, Roche. "We are very excited to join this initiative with the goal of understanding genetic diversity within Africa and African-descent populations, and thereby increasing the opportunities to discover new human biology and better diagnose, prevent and treat human disease.
Source link:https://www.regeneron.com/