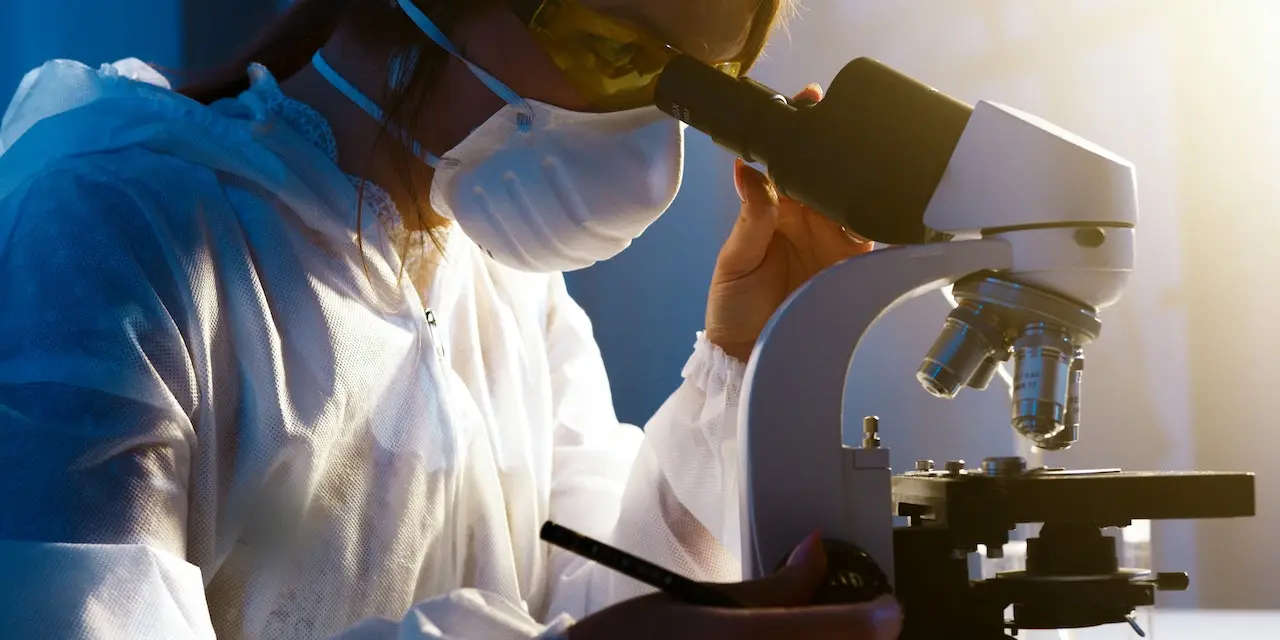 Boehringer Ingelheim inaugurates the largest European development center for biotechnology
Boehringer Ingelheim today inaugurated its state-of-the-art Biologicals Development Center (BDC) in Biberach an der Riß, Germany. The new high-tech facility underlines the company's strong commitment to Germany and Europe as location for research and development (R&D) for the care of patients around the world. With the investment of 350 million EUR, Boehringer Ingelheim significantly enhances its innovation power and development of biopharmaceutical development capabilities in Germany.
"For many severe diseases with insufficient therapeutic options, highly complex biopharmaceutical molecules continue to give many patients great hope for treatment. In our new development center, we will conduct cutting-edge research at the most advanced level to achieve therapeutic breakthroughs," said Hubertus von Baumbach, Chairman of the Board of Managing Directors. "This sets a benchmark for the industry and serves as an essential addition to our global biopharmaceutical R&D network."
"The new research and development center of the family-owned company Boehringer Ingelheim in Biberach is a place where biological active substances of the next generation and beyond can be developed. They will be translated into products, new therapies and medicines that will noticeably improve the lives of many patients. I am pleased that one of the most successful, innovative and research-intensive pharmaceutical companies has a strong presence here in Baden-Württemberg. World-class research is taking place in Biberach," said Winfried Kretschmann, Minister-President of Baden-Württemberg, at the opening ceremony. "With their knowledge, skills and creativity, the employees make an important contribution to Baden-Württemberg as a location for research, innovation and healthcare."
Biopharmaceuticals are highly complex drugs and at the same time one of the fastest growing drug segments of the pharmaceutical industry. They offer therapies for many indications such as cancer, stroke or heart attack. The new facility is a highly complex building, offering modern workplaces for more than 500 employees who will develop Boehringer Ingelheim's future biopharmaceutical substances. Scientists from multiple disciplines and three different development units will collaborate under one roof to research and develop antibodies and therapeutic proteins. They will have the capability to produce these substances from lab-scale to supply for clinical studies.
The BDC is an impressive building with a gross floor space of 34,500 sqm, which equals five football fields. Today's inauguration is another milestone in the further development of Boehringer Ingelheim's campus in Biberach, which is the company's largest R&D and Biopharmaceuticals site with more than 7,000 employees. The construction of the BDC is part of Boehringer Ingelheim's consistent future strategy with significant investments in its R&D pipeline, which amounted to 5 billion EUR in the last business year – 47 percent alone in Germany.
Boehringer Ingelheim is working on breakthrough therapies that transform lives, today and for generations to come. As a leading research-driven biopharmaceutical company, the company creates value through innovation in areas of high unmet medical need. Founded in 1885 and family-owned ever since, Boehringer Ingelheim takes a long-term, sustainable perspective. More than 53,000 employees serve over 130 markets in the two business units Human Pharma and Animal Health. Learn more at www.boehringer-ingelheim.com   
Source link:https://www.boehringer-ingelheim.com